---
Grain Bids
| SWW | | | | | | |
| --- | --- | --- | --- | --- | --- | --- |
| Delivery Start | Notes | Basis | Cash Price | Delivery End | Basis Month | Futures Price |
| Club Wheat | | | | | | |
| --- | --- | --- | --- | --- | --- | --- |
| Delivery Start | Notes | Basis | Cash Price | Delivery End | Basis Month | Futures Price |
| HRW 11.5% | | | | | | |
| --- | --- | --- | --- | --- | --- | --- |
| Delivery Start | Notes | Basis | Cash Price | Delivery End | Basis Month | Futures Price |
| DNS 14.0% | | | | | | |
| --- | --- | --- | --- | --- | --- | --- |
| Delivery Start | Notes | Basis | Cash Price | Delivery End | Basis Month | Futures Price |
| Barley (Coast) | | | | | | |
| --- | --- | --- | --- | --- | --- | --- |
| Delivery Start | Notes | Basis | Cash Price | Delivery End | Basis Month | Futures Price |
Quotes are delayed, as of September 27, 2022, 08:43:14 AM CDT or prior.
All
grain prices
are subject to change at any time.
Cash bids are based on 10-minute delayed futures prices, unless otherwise noted.
---
Protein Scales
HRW: + 5 cents each 1/2% above 11.5% to 13.0%; - 10 cents each 1/2% below 11.5%
DNS: + 2 cents each 1/4% above 14.0% to 15.5%; - 4 cents each 1/4% below 14.0%
SWW: + 0 cents each 1/10% below 10.5%; - 0 cents each 1/10% from 10.5% to 12.0%. Max = -$0.00
** CLUB WHEAT MAX 10.5% PROTEIN ONLY **
Premiums and Discounts are Subject to Change...Please Call to Confirm
---
Commentary
5-Straight Days of Decline in Hog Market

Lean hog futures sank further on Monday, dropping 3-4%. At the low that had December contracts just 35 cents from limit down. Dec hogs have fallen $9.67 from their high just last week, going to lows not seen since January 27th. The National Average Base Hog price from USDA was...

Tuesday Cattle Follow Broad Market Weakness

Cattle futures were 0.5% to 1% lower following the USDA COF report, on losses of as much as $1.52. For the December cattle that pulled prices to a low not seen since July. Front month feeder cattle futures ended the first trade day of the week with $1.20 to $1.75...

Turnaround Tuesday Bounce for Cotton

Reacting to the condition ratings has the cotton market working on a turnaround Tuesday so far with +200 point gains. Monday's cotton futures market traded another 4c lower after the limit drop on Friday. Cotton is still +6 cents above the July low. Crop Progress data from NASS showed 67%...

Soybeans Bouncing Early Tuesday

Following the broad decline yesterday, beans were stronger overnight. Many markets traded lower on Monday - as seen in metals, energy, stocks and foreign currencies. BO closed off the lows for the day, but prices still ended 1.3% to 1.9% lower. Meal gave back 1.4% to 1.6% in the front...

Corn Markets Bouncing Thus Far

Morning corn prices are 1 1/2 to 3 1/4 cents higher after corn futures gave back 1% to 1.6% on Monday. For December that took prices 10 1/2 cents lower. Red Dec was a 55 cent discount to spot December at the close. Preliminary open interest showed net new selling...

Wheats Bounce for Turnaround Tuesday

Wheat prices were mostly higher overnight into the Tuesday session, with morning prices setting near highs for the day on double digit gains. Broad based macro selling affected wheat, too. For Monday that left CBT SRW futures 2.5% in the red. December closed 22 1/2 cents lower. KC futures ended...
---
Local Weather
Uniontown, Washington (99179)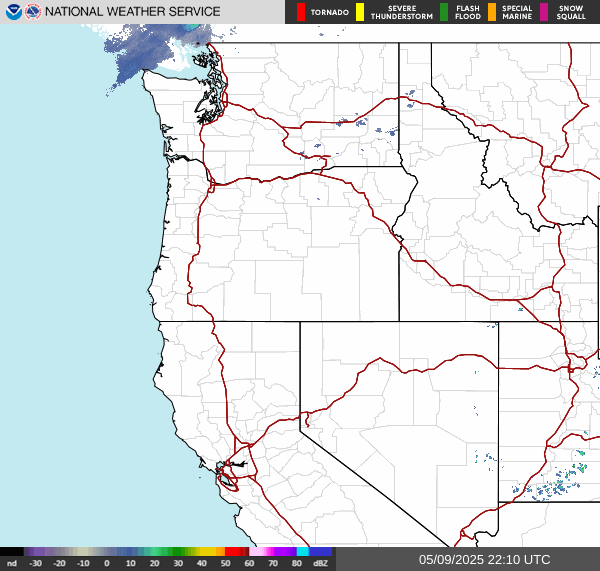 ---
Forecast
Tuesday

88°




51°




Wednesday

81°




51°




Thursday

58°




51°




Friday

67°




49°




Saturday

73°




48°



---
Local Daily Commentary
9/24/2022 Market Email:
https://s3.amazonaws.com/media.agricharts.com/sites/2446/Markets_AM_09_26_22.pdf
Wheat futures are trading lower this morning, down 13 to 15 cents in the DECEMBER futures. The market remains focused on the world recession, higher interest rates, the strung US dollar, and favorable harvest progress. The September Grain Stocks report will be released Friday morning. This one can sometimes be volitile with a final tally of wheat production and sometimes some big revisions to corn and soybean yeilds. Pre-report estimates are starting to come in and will be a topic of conversation all week.
US Dollar is trading stronger again this morning. Other nations's currencies are trading lower as the US Dollar is traditionally a safe hedge against their own currencies when facing financial difficulties. A good time to book that overseas vacation as the US Dollar has some serious spending power but also a tough time to compete for US exports since the high dollar effectively makes our goods more expensive compared to other offerings.
Traders are watching the situation between Ukraine and Russia closely with the Ukrainian cargoes still making their way out of the Black Sea ports, but for how long? Russia's actions on the annexation of parts of Ukraine are the main focus right now with tensions between Russia and the Western nations at an all-time high. Talks between Russia and China have been ongoing as China is looking to cement a more formal trading relationship with Russia. China's insistance that Taiwan is and always has been a part of China might come to a head and force eight a show of force from the western nations or additional economic sanctions.
Weekend demand news: South Korea purchased 135,000 MT of corn from unspecified oritins. Taiwan tendered to buy 51,800 MT of US milling wheat. The UN World Food Program tendered to buy 100,000 MT of milling wheat to be donated to poorer counties.
Cash Futures Prices: Chicago DEC is down 14 at 867, KC DEC is down 15 at 935 and MPLS DEC is down 13 at 935. US Dollar is trading 0.82 higher at 114.01.
---
Futures Table
Quotes are delayed, as of September 27, 2022, 08:43:14 AM CDT or prior.
---