---
Grain Bids
| SWW | | | | | | |
| --- | --- | --- | --- | --- | --- | --- |
| Delivery Start | Notes | Basis | Cash Price | Delivery End | Basis Month | Futures Price |
| Club Wheat | | | | | | |
| --- | --- | --- | --- | --- | --- | --- |
| Delivery Start | Notes | Basis | Cash Price | Delivery End | Basis Month | Futures Price |
| HRW 11.5% | | | | | | |
| --- | --- | --- | --- | --- | --- | --- |
| Delivery Start | Notes | Basis | Cash Price | Delivery End | Basis Month | Futures Price |
| DNS 14.0% | | | | | | |
| --- | --- | --- | --- | --- | --- | --- |
| Delivery Start | Notes | Basis | Cash Price | Delivery End | Basis Month | Futures Price |
| Barley (Coast) | | | | | | |
| --- | --- | --- | --- | --- | --- | --- |
| Delivery Start | Notes | Basis | Cash Price | Delivery End | Basis Month | Futures Price |
Quotes are delayed, as of February 08, 2023, 10:17:27 AM CST or prior.
All
grain prices
are subject to change at any time.
Cash bids are based on 10-minute delayed futures prices, unless otherwise noted.
---
Protein Scales
HRW: + 5 cents each 1/2% above 11.5% to 13.0%; - 10 cents each 1/2% below 11.5%
DNS: + 2 cents each 1/4% above 14.0% to 15.5%; - 4 cents each 1/4% below 14.0%
SWW: + 0 cents each 1/10% below 10.5%; - 0 cents each 1/10% from 10.5% to 12.0%. Max = -$0.00
** CLUB WHEAT MAX 10.5% PROTEIN ONLY **
Premiums and Discounts are Subject to Change...Please Call to Confirm
---
Commentary
Nearby Cotton Weaker so far

USDA will release their Feb supply and demand numbers later today. Currently cotton is trading with morning weakness of 17 to 47 points. Turnaround Tuesday saw cotton back up by triple digits with the March contract posting a 2.8% gain. The other front months went home 209 to 227 points...

Hogs Closed Firm on Tuesday

The April lean hog contract saw a $2.80 range from -$1.78 to +$1.02, before closing with a 55 cent gain. The other front month futures ended 10 to 40 cents higher on Tuesday. USDA's National Average Base Hog price for Tuesday afternoon was $74.07, up by $1.73. The CME Lean...

S&D Report Day for Cattle Market

At the close Tuesday, live cattle futures were down by 25 to 90 cents. The feeder cattle market closed 40 to 72 cents lower across the front month futures. USDA reported some light cash trade in KS at $159. The weekly FCE auction listed 1,346 head for Tuesday, but saw...

Wheat Setting Higher into Report Day

Wheat futures are trading fractionally to 4 cents in the black so far this morning. KC HRW futures extended their gains for the week with Tuesday adding 3 1/2 to 9 3/4 cents to the upside across the front months. Chicago wheat prices ended the day with fractional old crop...

Meal and Beans Higher Into Report Day

Soybean prices are trading with 5 to 11 cent gains, with meal recovering $5.40 to $6.40, so far on report day. The meal market continued its pull back on Tuesday with another 1.4% to 1.5% loss on the day – coming shortly after making contract highs on Friday. Soybean oil...

Corn at Overnight Highs into Day Session

Report day is starting with corn trading at the top end of the 3 1/4 cent overnight range. Corn prices turned red on Tuesday, but the March contract stayed within Monday's range. The board was 4 to 5 1/2 cents weaker at the closing bell. Preliminary open interest showed some...
---
Local Weather
Uniontown, Washington (99179)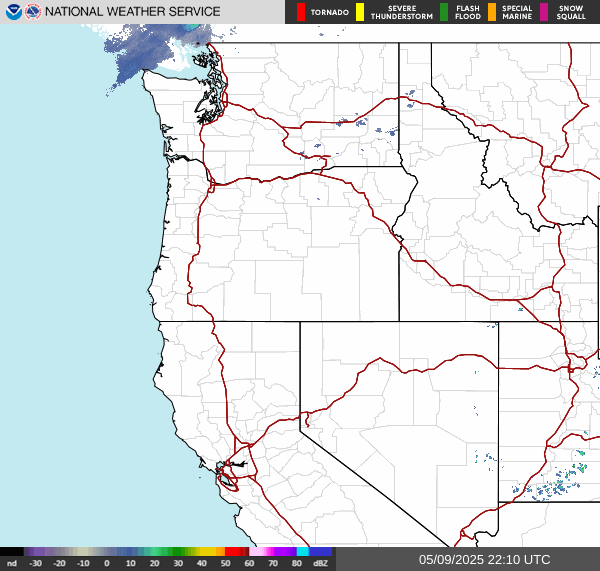 Current Conditions
Cloudy
---
Forecast
Wednesday

40°




32°




Thursday

41°




26°




Friday

42°




31°




Saturday

42°




29°




Sunday

42°




28°



---
Local Daily Commentary
02/07/2022 Market Email
https://s3.amazonaws.com/media.agricharts.com/sites/2446/Markets_AM_2_07_23.pdf
Wheat futures are trading higher this morning up 0 to 8 cents in the March Futures with KC HRW seeing the biggest increase. The carry structure in the CHI futures is widening a bit with MCH to SEP spreads currently at 25 cents (up from 15-18 cents in past weeks) and the KC HRW Futures is seeing an inverse (nearby months are higher than deferred). HRW had shown a small carry structure previously. USDA report coming out on Wednesday. Should be relatively routine but the potential for chaos is always present. Brazil is continuing their soybean harvest (while fighting heavy rains), currently about 10% complete. The southern portions of Brazil and Argentina are still too dry but should get some rain over the 8 to 15 day stretch according to the forecast.
Consultant cuts Argentine soybean crop forecast... After two weeks of relatively favorable weather, the forecast for Argentina is hotter and drier, "which the earlier planted soybeans can ill afford," according to S.A. crop consultand Dr. Michael Cordonnier. As a result, he cut his Argentine soybean crop forecast by 1 MMT to 38 MMT and noted "the estimate could easily move lower with an extended period of hot and dry weather." He left his Argentine corn crop forecast at 44 MMT but warned that continued hot and dry weather would result in a lower corn estimate.
Mexico addresses concerns about U.S. GMO corn... If US corn passes the sanitary filters of the Federal Commission for Protection against Sanitary Risks (Cofepris), it will have no problem entering Mexico, said Mexico's Secretary of Economy Raquel Buenrotro. If all goes well, it should eliminate the possibility of the US starting a dispute settlement process against Mexico under the US-Mexico-Canada Agreement. I don't know that the trade ever thought the GMO ban would come to fruition, but this seems like a very positive step as long as the quality passes the tests.

Cash Futures Prices: Chicago MARCH is unchanged at 750, KC MARCH is up 8 at 884 and MPLS MARCH is unchanged at 917. US Dollar is trading 0.46 lower at 103.16.
---
Futures Table
Quotes are delayed, as of February 08, 2023, 10:17:27 AM CST or prior.
---