---
Grain Bids
| SWW | | | | | | |
| --- | --- | --- | --- | --- | --- | --- |
| Delivery Start | Notes | Basis | Cash Price | Delivery End | Basis Month | Futures Price |
| Club Wheat | | | | | | |
| --- | --- | --- | --- | --- | --- | --- |
| Delivery Start | Notes | Basis | Cash Price | Delivery End | Basis Month | Futures Price |
| HRW 11.5% | | | | | | |
| --- | --- | --- | --- | --- | --- | --- |
| Delivery Start | Notes | Basis | Cash Price | Delivery End | Basis Month | Futures Price |
| DNS 14.0% | | | | | | |
| --- | --- | --- | --- | --- | --- | --- |
| Delivery Start | Notes | Basis | Cash Price | Delivery End | Basis Month | Futures Price |
| Barley (Coast) | | | | | | |
| --- | --- | --- | --- | --- | --- | --- |
| Delivery Start | Notes | Basis | Cash Price | Delivery End | Basis Month | Futures Price |
Quotes are delayed, as of December 05, 2022, 05:56:37 PM CST or prior.
All
grain prices
are subject to change at any time.
Cash bids are based on 10-minute delayed futures prices, unless otherwise noted.
---
Protein Scales
HRW: + 5 cents each 1/2% above 11.5% to 13.0%; - 10 cents each 1/2% below 11.5%
DNS: + 2 cents each 1/4% above 14.0% to 15.5%; - 4 cents each 1/4% below 14.0%
SWW: + 0 cents each 1/10% below 10.5%; - 0 cents each 1/10% from 10.5% to 12.0%. Max = -$0.00
** CLUB WHEAT MAX 10.5% PROTEIN ONLY **
Premiums and Discounts are Subject to Change...Please Call to Confirm
---
Commentary
Hog Futures Close Firm and Mixed

Dec hogs were the largest mover on Monday for the front month futures, having dropped 35 cents. The other nearby contracts were within 10 cents of UNCH on a firm close. Feb printed a $2.08 range on the day from -60c to +$1.48. USDA's National Average Base Hog Price for...

Cotton Bounces into New Week

After last week's rally stalled on a Friday pullback, Monday's session settled with 60 to 67 point gains. The front months did pull back from their intraday highs, as March went home 150 points off the high. The weekly Commitment of Traders data release had managed money cotton traders 14,913...

Mixed Close for Monday Live Cattle

The Dec and Feb contracts settled red on Monday, with Dec live cattle giving back 12 cents no First Notice Day. The deferred contracts stayed in the black during the afternoon pullback, ending 7 to 17 cents higher on the day. USDA confirmed very limited cash trade on Monday, citing...

Wheat Weakness Continued through Monday

Front month wheat futures were down 1.1% to 3.3% across the 3 classes. CBT SRW ended the day with 21 3/4 to 22 1/2 cent losses. HRW futures in KC dropped 24 3/4 to 29 cents on the day. Spring wheats ended firmer with 10 1/4 to 19 1/4 cent...

Corn Hits New Low for the Move

Corn worked lower to start the new week, with March seeing price levels untouched since August 22nd. The board did close 3 cents off the day's low, but prices were still 2 1/2 to 6 1/4 cents weaker on Monday. Oats Futures Prices were the dog for commodity futures starting...

Soy Products Shift Value on Monday

Soybean oil continued to fade in the new week of trading. Futures closed 217 to 269 points lower across the front months. For Jan BO, that was the lowest since October 13th. Meal on the other hand rallied through Monday, ending the day within $2 of the daily high on...
---
Local Weather
Uniontown, Washington (99179)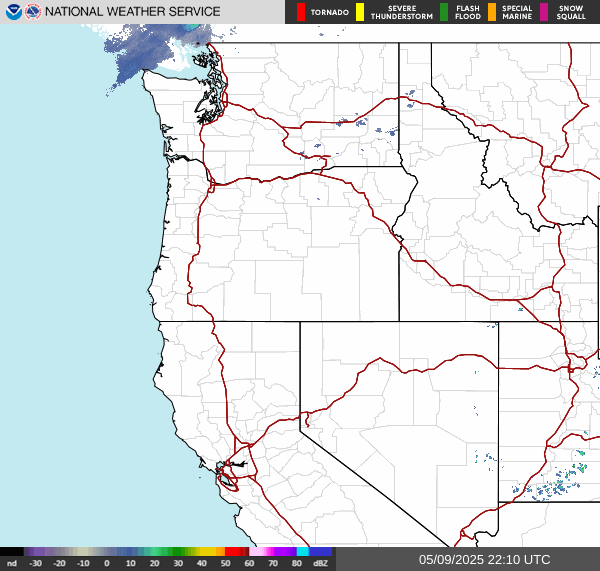 Current Conditions
Cloudy
---
Forecast
Tuesday

26°




21°




Wednesday

34°




24°




Thursday

32°




27°




Friday

34°




27°




Saturday

33°




28°



---
Local Daily Commentary
12/05/22 Market Email
https://s3.amazonaws.com/media.agricharts.com/sites/2446/Markets_AM_12_05_22.pdf
***CHI MARCH 2023 HTA Owners: If you are planning on rolling CHI Mch23 HTA's into new crop, this may be a good time to get it done. There is a decent carry into September 2023 which would get you out of this crop year.
Wheat futures are trading lower this morning, down 10 to 22 cents in the MARCH futures. Futures trading lower on lack of demand and fresh supportive news. Australia is reporting a record wheat crop which would make three years in a row their crop has set new highs. Quality is still an issue with much of the milling wheat grading poor enough to be feed wheat due to the excessive rainfall. Russia sold more wheat over the weekend. OPEC nations agreed to keep oil output steady but will cut it by two million barrels a day, as agreed in October. This comes as the Group of Seven's (G7) $60-a-barrel price cap on Russian oil kicks in today and the EU bans most import of Russian oil. News that China is re-adjusting (easing) its COVID Restrictions has got the energy markets trading higher (which includes ethonal and Soyoil). Looks like the US Rail Strike will be averted as Biden signed the legislation to force an end to the rail dispute.
Flooding in eastern Australia is hurting the quality of the wheat harvest in one of the world's biggest exporters, worsening a global shortage of the high-grade variety used to make bread and ramen noodles. Quality issues is turning a usually high-quality crop into grain fit only for animal feed, which will reduce the quantity that is suitable for milling into flour.
Chicago MCH futures closed Friday at a low not seen since the middle of August. Further decline this morning reaches the low going all the way back to before the Russian invasion started in February. SWW exports have been moving much better than the other classes of wheat which is why our SWW Basis has improved to +$1.00 when priced over the CHI SRW Futures. Hopefully low prices will attract some export business for exporters to bid and things will turn around. Right now, Russian/Ukrainian wheat // Australia's large crop // China's economy slowing down // Black Sea agreement all have the markets retreating.
Cash Futures Prices: Chicago MARCH is down 23 at 737, KC MARCH is down 24 at 846 and MPLS MARCH is down 13 at 907. US Dollar is trading 0.66 higher to 105.20.
---
Futures Table
Quotes are delayed, as of December 05, 2022, 05:56:37 PM CST or prior.
---